Swift Parrots are one of only two migratory Parrots, which migrate between the Australian mainland and Tasmania each year. In the summer, they follow flowering trees across Victoria, NSW, ACT and Queensland. In the summer, they migrate south to Tasmania to breed. Bruny Island, located South-East of Tasmania, is their core breeding habitat. The birds nest in hollows of old trees, that may take years to grow, and feed on local flowering trees to raise their young. They cannot breed successfully without their co-occurring tree hollow and flowering forest.
Unfortunately, Bruny Island is threatened by ongoing deforestation. The destruction of habitat by forestry activities is documented in the National Recovery Plan for the species as the main threat to Swift Parrot survival.
In Tasmania and on the mainland, they are faced by nest predation by introduced Sugar Gliders. Few offspring survive as they get eaten by the gliders and predation is worse in areas where logging is more severe. Bruny Island is Sugar Glider free and reducing the rate of deforestation on the island could ensure the future existence of the Swift Parrot.
An agreement between the Tasmanian and Commonwealth Governments, known as the Regional Forest Agreement (RFA), exempts the Swift Parrot from the Commonwealth's EPBC Act, which is intended to protect nationally Endangered species. This allows the Tasmanian Government to continue logging Swift Parrot breeding habitat. The Tasmanian Government is also planning to accelerate deforestation on the renewal of the RFA in November 2017. According to expert assessment, the population of Swift Parrots could decline by as much as 94 per cent over the next 16 years.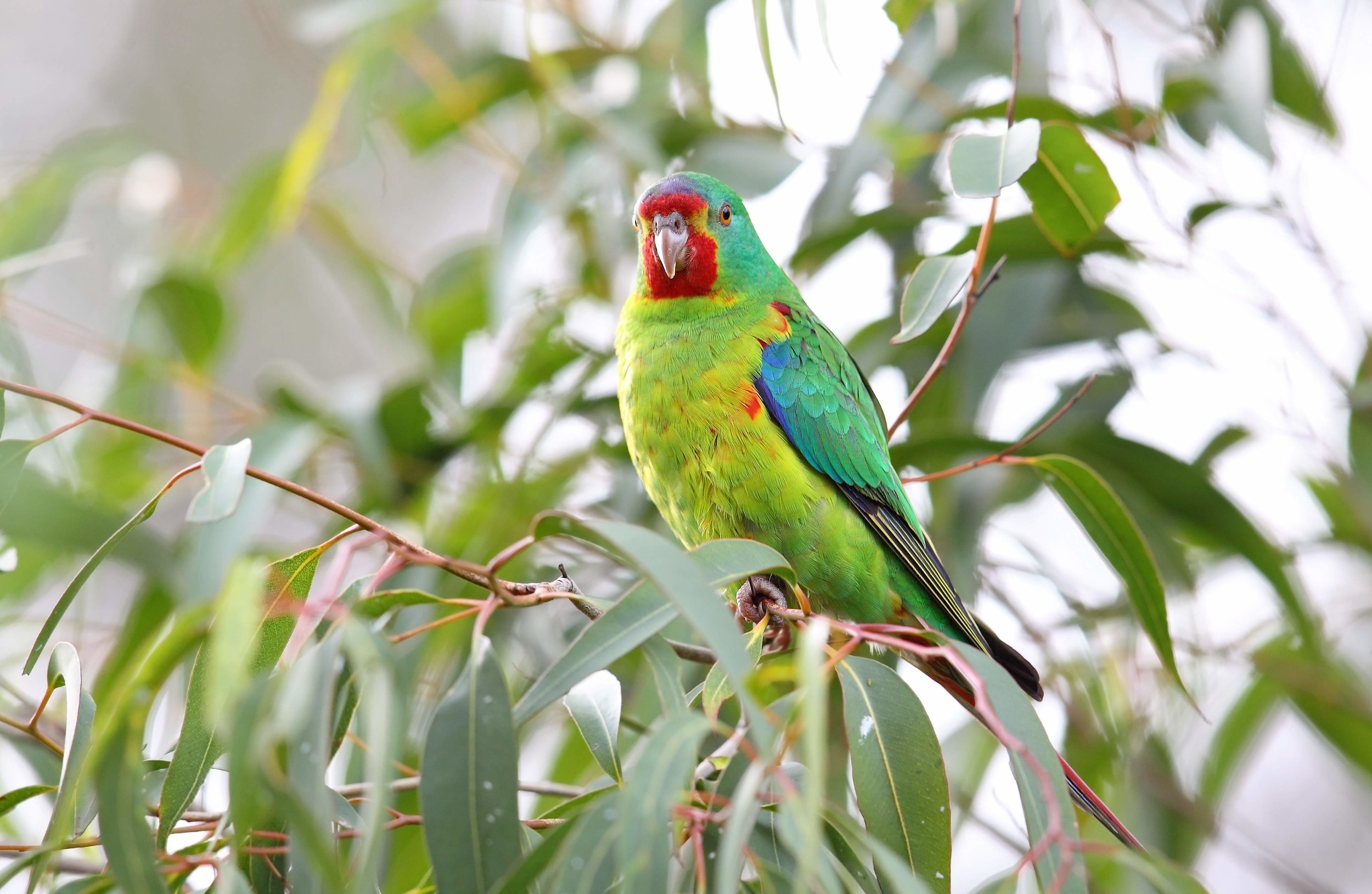 BirdLife Australia is calling on the Australian Government to terminate the Tasmanian Regional Forest Agreement that is hastening the extinction of the Endangered Swift Parrot and to immediately stop logging swift parrot breeding habitat.
We are also asking the Tasmanian Government to permanently protect Swift Parrot habitat on Bruny Island and mature forests across the South-east Tasmania KBA and implement management of invasive Sugar Gliders.
Photo credit: Chris Tzaros